Hey! We have updates!
Use the top of the page to navigate,
click here
for NEWS, or scroll down for recent headlines.
Updated August 9, 2007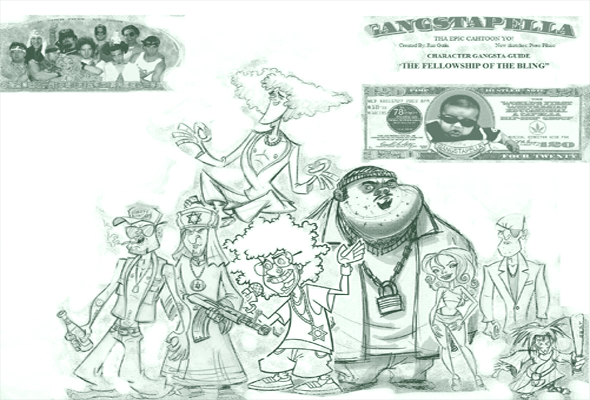 Bitches and hoes -- we have tons of shiznit coming your way in 2007/08... including the new GPella web-e-sodes, the new GPella album, a new GPella live concert, the very first GPella animated short, and lastly... YOUR SISTER'S ASS!
the Gangsta News Network's...
ASH B. HILL'S GANGSTA NEWS BOXER-BRIEFS
(click the miniature iron cross
+
for more details!)